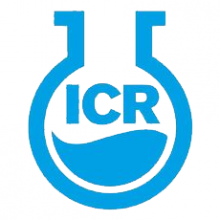 Established in 1961 in Reggio Emilia and distinguished immediately on national level by the production of Putty and Glue for Marbe and Stone, market fields where it has reached a leading position with the brand Sprint sold in all over the globe.
On the strength of these successes, ICR had by the 1990s already embarked on a diversification strategy by developing product lines in synergistic fields: Industrial Paints, Fiber-based Putties for fiberglass marine yachts and a complementary line of Hand Cleaner.
Today ICR counts up to a hundred and forty employees and sixty sales agents, has a stake in a subsidiary business in Spain, and a licensee in Lebanon for the Middle East market.
ICR is present in over seventy countries in Europe, Africa, Middle East and Latin America.